Ontario Conservation Authority Provincial Offences Officer (Ontario P.O.O.)
Do you want to work for one of Ontario's 36 Conservation Authorities?
Maybe you already do and you want to grow in your career and gain some new skills.
This course contains the training to make sure you can succeed as a Provincial Offences Officer attached to a Conservation Authority.
Who should register
Anyone working or considering employment in the field of Conservation Authority or as a Provincial Offences Officer
M.L.E.O.'s seeking to upgrade their skills and desirability
No prerequisites required, only a willingness to learn.
Once you finish this course, you will receive a certificate that you can frame and you will be a big step closer to provincial employment, if you're not there already.
Why take this course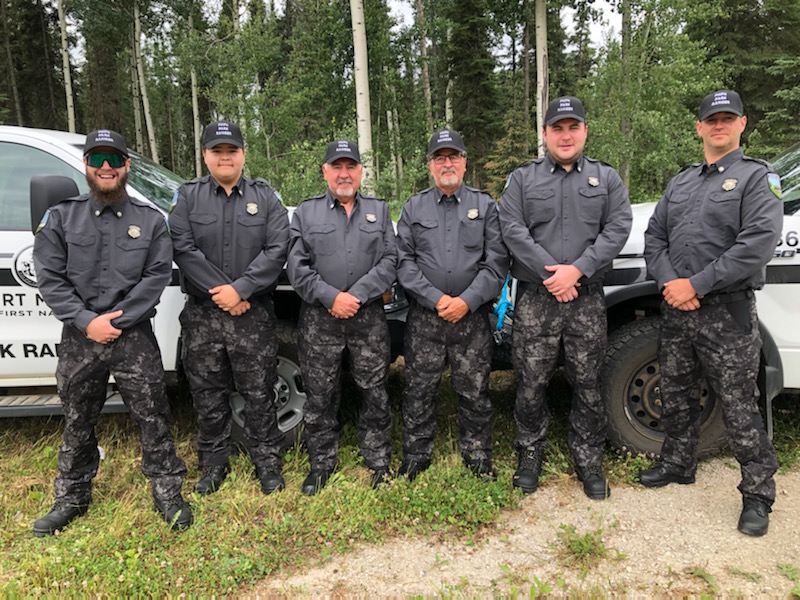 Add Conservation Authority- Provincial Offenses Officer (P.O.O.) training to your
resume.
Improve job prospects with this environmental enforcement training program.
Complete the training at your own pace within the 10 week allowance.
Assistance is available from Subject Matter Experts via email 24/7. Please allow 24 to 48 hours for grading of assignments and some responses.
If extra time is needed, a one time extension of 3 weeks may be requested.
We do NOT refund tuition after registration and after you have begun your course.
You will be a given 10 weeks to complete the course you have chosen and it will be in the FAQ section. Access may be extended one time when a request has been made.
Note: You will have a maximum of 10 weeks from your original purchase date to request, an extension.
Q. What is a "Provincial Offences Officer"(P.O.O.) and what is the relationship to being appointed as a M.L.E.O.?
A. A P.O.O. is a person designated pursuant to the Provincial Offences Act. This legislation is the enabling statute that outlines the process for Parking Tickets in Part II. It is Provincial law and not a Municipal Bylaw so it supersedes, and works hand in hand with, local Bylaw appointments.
FACT: EVERY M.L.E.O. is a P.O.O. You would have to be in order to write tickets and process them according to law. As an aside, not every P.O.O. is also a M.L.E.O. For example, Provincial Ministry officers who do not enforce anything at the Municipal level are not M.L.E.O.'s. They have no need to be as they only enforce Provincial laws within their Ministry.
Q. Is M.L.E.O. officer training, including General Bylaws etc, the same as what Police Officers get at O.P.C. (Ontario Police College)?
A. Yes. Every police officer in Ontario is also a M.L.E.O. and P.O.O. Their appointment is much broader in terms of what legislation they can enforce of course, but the basic content is the same. Police do not get much involved in local Property Standards, Licencing, etc., however they are empowered to write Parking Tickets, deal with Noise Bylaw complaints, Animal Bylaw offences. If this is your ultimate goal, then sign up for both the Parking Enforcement Course as well as the Core Competency program online.
NOTE: Materials are Copyright to M.D. Burgess And Associates Inc. Manuals and printable documents are registered ISBO documents in the Library of Canada and are re-printed with a paid tuition to the course. Burgess And Associates is an ISO 9001 complaint C.G.S.B. training company.
Technical requirements for taking this course: Persistent internet connection. Latest version of Google Chrome, Firefox, Microsoft Edge, or Safari. Javascript enabled.
Tuition
Plus applicable taxes
When you choose to register, you will be directed to the checkout page. Once your payment has been received, you will receive an email with your course login information.
Your Instructor
Burgess and Associates are approved and licensed Vendors of Record (V.O.R.) for the Government of Ontario to train M.L.E.O.s (Municipal Law Enforcement Officers) and P.O.O.s (Provincial Offences Officers) for all Ministries and Provincially funded agencies that use the V.O.R. system to obtain training for their officers.
The course is designed and developed by a Superior Court Recognized "Subject Matter Expert" in the training of Municipal Bylaw and Enforcement Officers, Provincial Offences Officers, Police and Special Constables in Ontario. Copies of transcripts from these court credentials are available upon request.